Associate Jeffrey A. Stineburg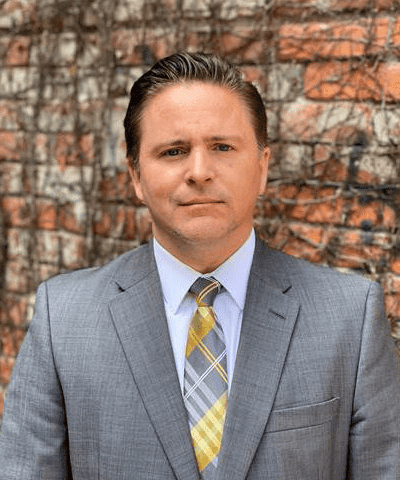 Phone: (888) 912-7220
Email: jstineburg@fortwaynedefense.com
Jeff is a native of Fort Wayne, having graduated from North Side High School in 1990. After high school, he attended Indiana University—Bloomington, and graduated in 1995 with a bachelor's degree in political science. In 1999, Jeff graduated from the IU-Robert McKinney School of Law, and he and his wife moved back to Fort Wayne to raise their family, where Jeff took a position as a deputy prosecutor with the Allen County Prosecutors Office.
Over the next 20 years, Jeff held several positions within the prosecutor's office, with nearly 17 years leading the Gang/Drug/Gun Division. Jeff's duties included charging nearly every felony drug case in Allen County during that time frame. He worked directly with narcotics and gang unit detectives in hundreds of complex drug and gang investigations. He authored or reviewed thousands of search warrants, and he prosecuted thousands of drug cases. Jeff is an highly experienced trial attorney. He has conducted nearly 150 jury trials, including complex drug trafficking cases, approximately 20 murder trials, as well as robbery and burglary trials. Over the course of his career, he has received specialized training in trial advocacy, cross examination, advanced digital trial techniques, the prosecution of capital cases, effective prosecution of gang and narcotics trafficking organizations. His training and experience give him significant insight into the criminal justice system.
Jeff is also an adjunct professor at Indiana Tech, teaching various classes related to criminal justice including substantive law, procedural law, evidence, comparative criminal justice, and criminology.
Jeff's practice areas include criminal defense, family law and personal injury.
Jeff, his wife and their five children currently reside in Fort Wayne. They are members of St. Jude Catholic Church, where all of his children attended school. Additionally, Jeff's children have attended Bishop Dwenger High School. Among his many interests, Jeff particularly enjoys gardening, wrenching on cars, and honing his grilling skills.